About Us
We specialize in connecting top talent with leading companies across various industries. Our team of expert recruiters is dedicated to delivering customized staffing solutions that meet your unique needs
Extensive network

Our agency has access to a vast pool of top talent across various industries, enabling us to quickly find and connect you with the best candidates.

Personalized approach

We understand that every client has unique needs, and we take a customized approach to ensure that we deliver staffing solutions tailored to your specific requirements.

Commitment to excellence

We're committed to providing the highest quality of service to our clients, and we'll work tirelessly to ensure that you're satisfied with our staffing solutions.
Our Services
Our Services
Worried about hiring?
Take your company to the next level with the best talent. Contact us today and experience our expert staffing solutions for yourself. Let us help you find the right people to drive your success.
Talk to us
Importance of Hiring Right Talent
Importance of Hiring Right Talent
Boosts productivity and efficiency
A team that is highly skilled and experienced can get the job done faster and more efficiently.
They can handle challenges more effectively, reducing the time and effort needed to complete tasks.
A strong team can also take on more complex projects, leading to higher productivity levels.
Promotes a positive work culture
Hiring the right team members who share your company's values and culture can help promote a positive work environment.
When employees are happy and satisfied with their work, they are more likely to stay with the company and contribute to its growth.
A positive work culture can also attract other talented individuals who share the same values and beliefs.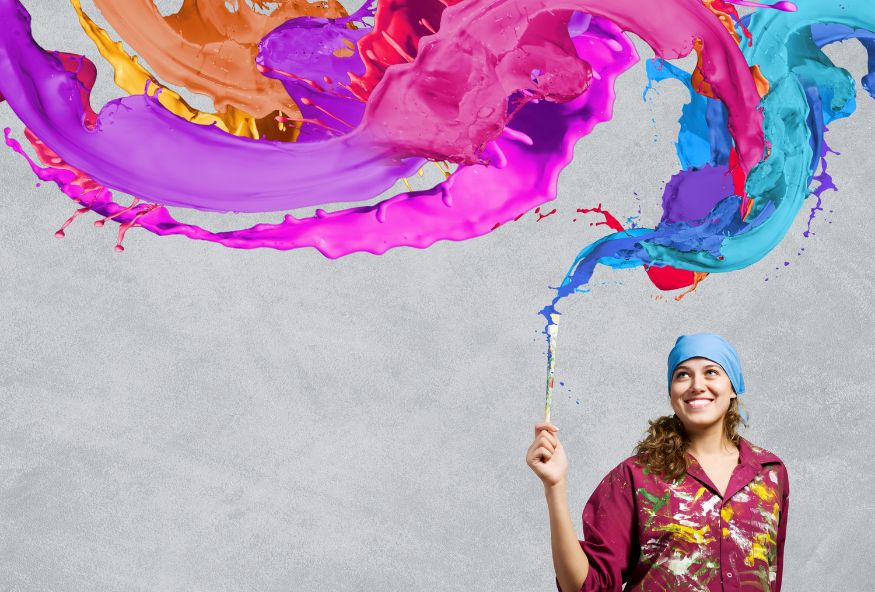 Improves innovation and creativity
A diverse team with different backgrounds and experiences can bring fresh perspectives and ideas to the table.
A team with a mix of skills and expertise can also lead to more innovative solutions to complex problems.
An environment that encourages creativity and experimentation can result in new products or services that can set your company apart from competitors.
Saves time and resources
Hiring the wrong team members can lead to high turnover rates, which can be costly and time-consuming.
A team that is not a good fit for the company can cause disruptions, conflicts, and lower productivity levels.
Hiring the right team members from the start can help save time and resources in the long run, avoiding costly turnover and conflicts.
David G.
Ceo & Founder
This recruitment agency has been a valuable partner in our hiring process. Their in-depth screening and assessment process ensured that we were presented with only the most qualified candidates. We appreciated their commitment to finding the right fit for our team.
Sam W.
SMB
We were impressed with the level of personalized attention we received from this recruitment agency. They took the time to understand our unique hiring needs and provided us with a tailored recruitment strategy that resulted in successful hires. Their professionalism and expertise made the entire process seamless.
Jenny K.
Business Owner
Partnering with this recruitment agency was a smart business decision. Their extensive network and understanding of our industry helped us find top-tier candidates that we may not have found otherwise.
Matt B.
Talent Aquisition
As we hunt for talent, time is money, and this recruitment agency saved us both. Their streamlined recruitment process and thorough candidate screening allowed us to quickly hire the best talent for our team.
Sam L.
Entrepreneur
We have been using this recruitment agency for all our hiring needs, and they consistently provide us with high-quality talent that fits our company culture and values. Their level of professionalism and attention to detail is unmatched.
Frequently Asked Questions
Frequently Asked Questions
As a recruitment agency, we provide a range of services including job posting and advertising, candidate screening and selection, interviewing, reference checking, background screening, and negotiating employment offers.
We use a variety of methods to find and screen potential candidates, including online job postings, networking events, referrals, and database searches. We also conduct initial phone and in-person interviews, skill assessments, and background checks to ensure that candidates meet our clients' requirements and job expectations.
We specialize in recruiting for a variety of industries and job types, including but not limited to IT, finance, healthcare, marketing, sales, customer service, and administration. Our team has experience and expertise in matching candidates to the specific needs and requirements of our clients.
Our success rate in placing candidates in permanent or temporary positions is high, as we have a rigorous screening and selection process to ensure that we present only the most qualified and suitable candidates to our clients. However, we understand that each job opening is unique and can be impacted by various factors, so we cannot guarantee a successful placement in every case.
We work closely with our clients to understand their specific requirements and job expectations for each job opening. We then conduct a thorough screening and selection process to ensure that candidates meet those requirements and expectations, including their skills, experience, education, and cultural fit.
We maintain regular communication with both our clients and candidates throughout the recruitment process to ensure that everyone is informed and up-to-date. We provide progress updates, feedback, and coordinate scheduling for interviews, and we also ensure that both parties have access to each other's contact information for any further communication.
We take the confidentiality and privacy of our clients and candidates seriously and have strict policies and procedures in place to ensure that all sensitive information is handled with utmost care and discretion. We also ensure that all employees and contractors are aware of these policies and receive regular training on best practices for data privacy and security.